Shelving systems Unirack
Shelving systems "SUPER 123" are designed for storage of different goods, and are maintained without the use of loading equipment. These shelving systems are designed, patented and manufactured in Italy. Vertical frame of these shelving systems are made from T-shaped profile and are more durable compared to the G-shaped profile. The Shelving systems "SUPER 123" have very wide range of applications. They are ideal for the organization of space in offices and archives. They are also suitable for garages and basements, as they have the ability to store tires, and construction of frames and shelves is made entirely from high-quality galvanized steel which is resistant to aggressive environments.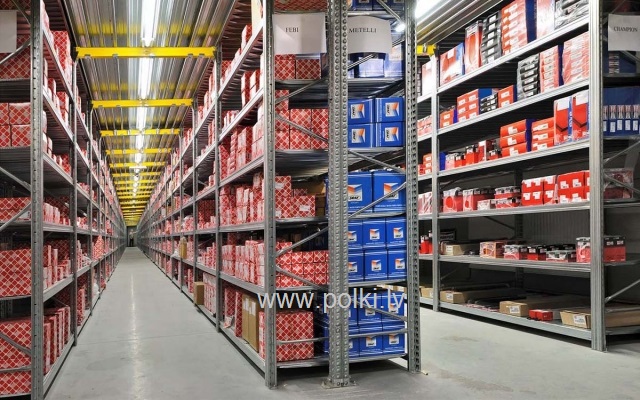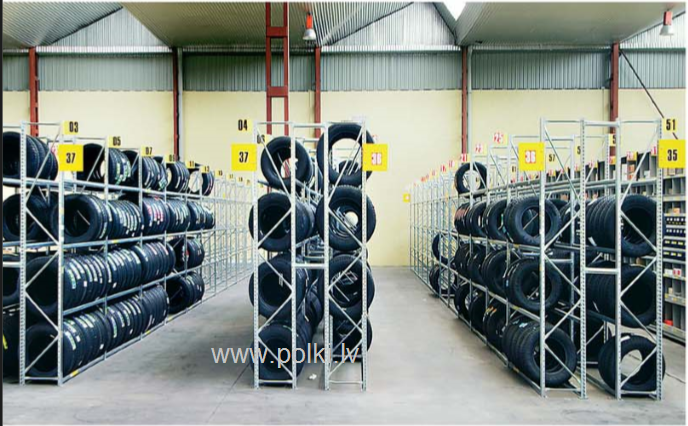 Design features of this shelving system can withstand high loads and due to this it is possible to build complex two-storey communicating structure with the help of a staircase.
Wide choice of design elements allows you to mount beautiful and functional modules for salesrooms of clothing stores, alcohol products, household and electrical appliances.
Main features and specifications:
Frames and shelves are made entirely of galvanized steel.
Perforation step or possibility to install shelves through each - 33 mm.
Height of shelving: 2000, 2500, 3000, 3500, 4000, 4500.. 8000mm.
Length of shelves in the same section: 900, 1050, 1200... 2700mm.
Depth of shelves: 320, 400, 500, 600, 700.. 1100 mm.
Distributed load: max 700 kg/shelf and 1500 kg per section.